October 2021
International Festival of Copywriting
A one-day virtual conference – with optional training – bursting with creativity, inspiration and unexpected ideas.
September and October 2021
Training
Ticket Price: £399.00 early bird discount – Save £50.00 £349.00
Join & Save
ProCopywriters price: £279.00
Live training
Small groups (max 26 people)
Interactive sessions
Practical exercises
Professional trainers
Satellite Session access
Access to conference app
Video recording of your session
8th October 2021
Conference
Ticket Price: £249.00 early bird discount – Save £60.00 £189.00
Join & Save
Ticket price: £129.00
Mix of live and pre-recorded sessions
Audience interaction
Professionally filmed and streamed
Watch via web or the mobile app
Networking opportunities
Scheduled to suit a range of time zones
Satellite Session access
Video recordings of all talks
Satellite sessions include…
How could your website, app, or email be improved? Let our digital mechanics take a look and suggest approaches to get you back on the marketing superhighway.
We examine failed campaigns and ponder what went wrong. Want a second opinion on your own efforts? Submit it here and we'll put the remains of your campaigns on the slab.
How do you survive the apocalyptic conditions of 2020 and turn your freelance status into your biggest asset? Join us as we search for answers.
Does your verbiage need triage? Bring us your copy crisis and we'll do our best to find a cure.
What's included in this virtual conference?
Global audience
CopyCon has an extended programme, so you can catch more talks live if you're outside the UK.
Pro Production
We rely on a warehouse full of technicians and oodles of tech to bring out the best in our speakers.
Heard / Unseen
Chat and interact during the conference, from the comfort of your own space. You can be heard, but not seen.
Your Way
Watch live or later. Watch on mobile or web. You'll have unlimited time to rewatch all 16 talks.
.
Some of Our Speakers & Trainers
Hear and learn from a brilliant blend of speakers that includes copywriters, authors and professional trainers.
Who attends CopyCon?
Freelance copywriters, agency writers, account managers and creatives, as well as in-house marketers, communicators and strategists from companies like…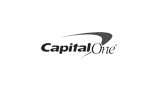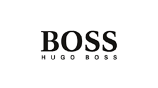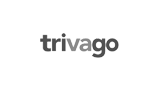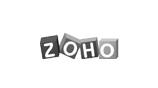 Save up to £100 on your ticket with a ProCopywriters membership - available for individuals and organisations.
Here's how to claim your discount.
Register for updates
Sign up for our regular newsletters. We'll email you with news of upcoming webinars and details of our conferences and events.
CPD Certified
ProCopywriters is registered with the CPD Certification Service. They certify that our conference and training are a valid part of your continuing professional development (CPD).
Sponsor
CopyCon2020
Support our event and connect with a brilliant crowd of writers and marketers. You can sponsor the main event, a satellite session, or help us assemble treats and surprises for our delegates.
Experience the Copywriting conference